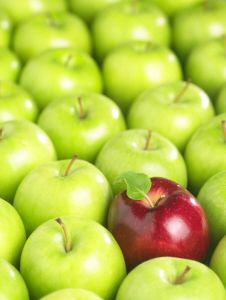 Welcome to the Emerald Cider Mill and Fritchey Farms! Over 25 years ago, Carl Fritchey started a small farm in Slatington, PA. With his love of farming and natural foods, his vision was to provide the Lehigh Valley with fresh fruits and vegetables at the lowest prices possible.

After a unique variety of produce was planted, in addition to a large orchard, it didn't take long for Carl to start pressing his signature apple cider. Hence, the Emerald Cider Mill was founded. Don't expect to find this in your local supermarket! Only the ripest assortment of apples are hand chosen to be pressed on a weekly basis.
We invite you to try our apple cider for yourself! Our all natural apple cider is available daily from September through December each year.
We are located at:
3571 East Grant Street
Slatington, PA 18080
For more information, send us a request on our
Hours:

Open to the Public 2020

11 AM - 6 PM Daily


***We gladly accept FMNP and SFMNP Vouchers!***